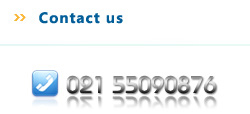 Headquater Address:108 Huihe Road
Shanghai
Zip:200437
Tel:+86-021-55890876
Fax:+86-021-55091020
Email:smttl@cysygroup.com
Your current location: Home > Cooperation center > Marketing principle
Honesty:honesty is the basis of development of enterprises. Honesty is the basic principle in dealing with all affairs. In commerce, an enterprise can by no means survive without honesty. Honesty, in Chinese, means sincerity and credit.

Innovation:innovation is relocation of old resources, and is the soul of development, with going with time as the key. Chengyou requires its staff to be united, actual, and innovative. This requirement calls for unrelentingly bettering themself, and improving overall quality. Innovative talents are the solid basis of production of excellent products.

Win-win:21st century is an era of cooperation, and cooperation leads to success. Firstly, Chengyou will achieve win-win with licensed distributors, which is Chengyou's partners. Secondly, Chengyou will achieve win-win with customers. Thirdly, Chengyou will achieve win-win with staff. With Chengyou's platform of success and development, every staff will achieve dream of success.

Development:development is the major part of Chengyou's operational mentality. Only by development, can an enterprise survive and prosper.